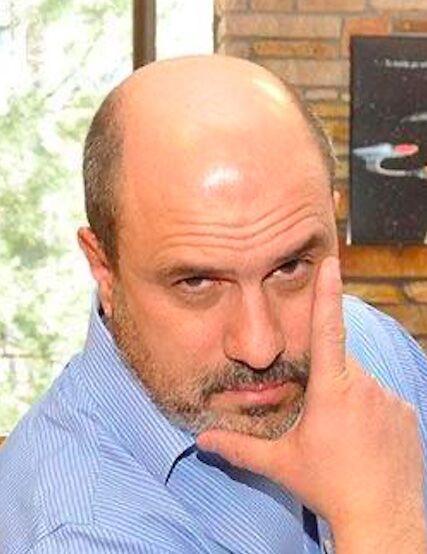 CALDARA | Unmask Colorado Students – Like My Son | Opinion
It's time to stop depriving my son of an education.
I have already mentioned my son Chance. This is the brotherhood that I never had, a party on two feet, the reincarnation of John Belushi, the embodiment of the phrase "and that's why we can't have beautiful things."
He is the happiest and most empathetic person I know. I am honored to be his entourage.
Chance is seventeen and cannot read or write, but can sometimes count to ten. People can understand maybe half of what he says due to his speech problems, which makes everyday communication a real challenge.
My son has Down syndrome and without modern medicine, like open heart surgery at one month, he would not be alive.
But, he would also have died if he hadn't received a crucial education, such as how to eat. Chance was hospitalized for failure at age three because of his aversion to food. I had no idea that there were some 27 steps he had to go through, in a particular order, to eat (see food, then smell food, then touch food, etc.).
When taught correctly by the right people, he saved his own life and now eats like a teenager, and I'm going to go broke shoving food into him.
Like all children, my son can flourish with the right education styled for him.
Chance learns through personal and physical interaction, especially with other children her age. He was deprived of a full year of study while in lockdown. "Online" classes were worse than no classes at all. It was cruel and discriminatory for children like Chance. It was heinous.
I took legal action against the Boulder Valley School District to recover the year they stole from it. They are moving slowly through the process. This from the same school district that proudly states that "unique learning needs will not be a barrier to student success."
Like all parents, I am delighted that the schools are open this year. But he's not quite back yet.
Chance, like many people with cognitive disabilities, learns by seeing people's faces and their expressions. Because of his severe speech problems, in order for him to be understood, people need to see his face and expressions. And with his hearing loss, the muffled voices through the face masks make it even more difficult to learn.
So, of course, our school district requires masks.
Just as there was no real cost / benefit analysis in the early days of the command and control lockdown of the economy, little is said about the long-term impacts on our children who are still missing their education now.
We're just starting to see the costs of foreclosure, all predictable: persistent unemployment, small business bankruptcies (according to the Colorado Restaurant Association 25% of restaurants will never reopen), soaring inflation.
So of course the media doesn't talk about the long term damage to children from covering their faces for a year and a half.
Other countries are doing it. In the UK, Dr Susan Hopkins of Public Health England announced that the scientific consensus was to unmask children in school for two reasons. It is difficult for children to wear and breathe, and "it is really important that they can see facial expressions in order to develop their communication and language skills", which all children, including my son, have. desperately needed.
Unmasked children could kill grandmother, you say. But grandmother is now vaccinated and probably wants her grandchildren to get a real education.
Teachers could catch COVID! But they are forced to be vaccinated.
Children could catch COVID! But they are the most likely to recover from it and the least likely to die from it. The CDC reports that the infection-to-mortality ratio for children 0 to 17 years old is 0.0012%. In contrast, for swine flu more than a decade ago, it was 0.0066%. It's five times more deadly and it wasn't scary enough forcing kids to wear masks back then. So why now?
Do not mistake yourself. Children in school with masks are much better than unmasked but not in school. I recognize the progress.
But now, with easy access to the vaccine, which is remarkably effective against the Delta variant, it's time to prioritize our children and our irrational fears of lasting.
Unmask my son. Unmask his peers. And let them learn again.
Jon Caldara is president of the Independence Institute in Denver and hosts "The Devil's Advocate with Jon Caldara" on Colorado Public Television Channel 12. His column appears on Sundays in Colorado Politics.