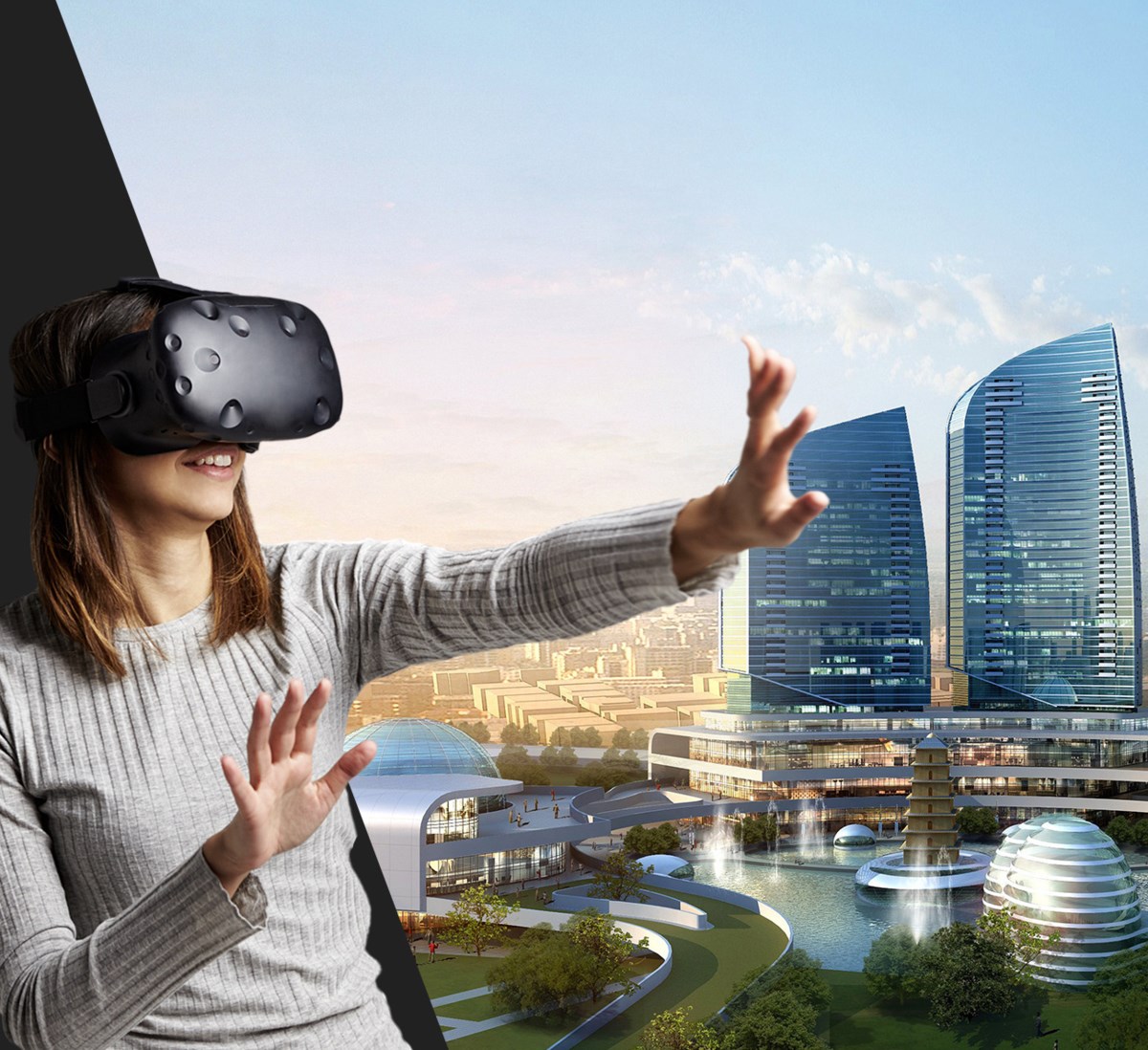 Virtual reality is shaping the future of real estate
Saving on construction costs and creating realistic spaces that can be viewed and modified remotely open up a parallel dimension for design and sales
Remote working and online sales were boosted during the pandemic and led to changes in the way real estate was sold. Virtual tours and remote signing became options for many buyers as the industry shifted to adapt to the new environment.
But for developers, the traditional display suite remains the cornerstone of sales efforts, providing a physical, tangible encounter with what a future home will be like.
"It's proven. You can't argue that it works," said Hani Lammam, executive vice president, Cressey Development Group, of traditional presentation suites. big decision, you want to be able to touch it and feel it. It's a big investment for people. »
Cressey has never used virtual reality to sell homes, and Lammam doesn't expect to use it as long as buyers still want to visit showing centers.
But since 2016, Stambol Studios in Vancouver has been creating virtual environments for developers from architectural plans to help buyers visualize and understand a potential purchase.
"We basically take [the architect's plans], turn them into incredibly realistic renderings of buildings with all the elements that make a building sellable," said Dogu Taskiran, CEO of Stambol. "If they have a virtual reality headset connected to a mobile device or computer, they can enter these units and walk in them as if they were already built."
Her clients include Etro Construction Ltd., for whom she completed the Turner Dairy project on 17th Avenue and Ontario Street in Vancouver. Visitors could don a VR headset and see what the townhouses planned for the site would look like even before the site's century-old dairy was demolished.
Stambol also worked with Lark Group of Surrey to create a virtual experience in a construction trailer rather than creating an entire presentation suite for an 18-unit condo development on Semiahmoo Spit in Blaine, Washington.
"They could also use the same material to send to their foreign investors or embed it on their website and then use it on social media," Taskiran said. "A stone is worth 50 birds, really."
This is cost effective, both because of the scope and the hardware costs involved. A single suite in an exhibition center can cost $250,000; building and furnishing a complete home can be so much more.
"Most developers spend up to $2 million to create this and it's disposable work, it's not environmentally friendly," Taskiran said. "This, less than $50,000 will get you a three bedroom apartment."
The cost savings appeal to Joey Coupland, vice president, sales at Wesgroup Properties LP, who uses augmented imagery to save on material costs.
"Building a display center and showroom is always expensive, so we always consider another option or another tool that we could use to display our homes or our products," she said. declared.
Virtual staging – augmenting images of real houses with images of furniture – has been the most common practice to date.
"It's much less than buying the furniture and the staging [the home]," she says.
But when it comes to a full virtual option, she says the physical experience wins out every time.
"It's not the preferred experience we want to create for our owners, so we're still building our exhibit suites," she said. "We see the benefit in owners walking by and touching and feeling the materials, seeing the attention to detail."
But as technology evolves, project marketers like Ryan Lalonde see things changing. Stambol's creation of virtual realities that people can step into in a presentation suite just might become the kind of environment people will experience from home. This could allow them to shop for properties, allowing them to compare homes or commercial spaces, without ever going to the physical site.
"Virtual reality is an immersive experience that will unlock and remove some of the hurdles and obstacles they feel when buying real estate," he said.
parallel reality
However, it could also create spaces for people to inhabit alongside real life, which he sees changing the way people socialize. Rather than going to a restaurant or gathering at home, people would enter a virtual restaurant space from their living room.
This is already the reality at Stambol Studios, where staff collaborate remotely via their headsets.
"Our whole team is actually working virtually, together, as if they were in the same office," Taskiran said. "You can turn right and talk to that person, turn left and talk to that person."
On March 21, Stambol launched Order in Box, a non-fungible token (NFT) marketplace to manage the trading of digital certificates of ownership attached to these environments.
"You will be able to buy a virtual house, pay for it in cryptocurrency and get an NFT for it," he said. "It will be your property registration, and then you can walk in and live there through virtual reality."
Furniture and artwork in the house would also have NFTs. He could sit on a virtual field represented by an NFT.
"People gathering around the same asset is what makes something valuable," he said. "You create value that way and I have known many developers who now have virtual real estate."